When you are a writer or a media blogger, you are likely to publish images on the Internet, so it is often necessary to standardize the file names of the attached images as much as possible.
In both Windows and Mac, you can easily do this by copying and pasting multiple files, but I personally don't like the addition of ().
In this article, I will show you how to easily unify the initial letters of multiple files on a Mac.
operation procedures
Using the image used in the article "How to record ping response results in Excel" in this blog, I will show you how to actually change the file name.
Select multiple target files and select [Right click] – [Rename…]. Right-click and select "Rename…".

Select "Format" from the list in the upper left corner of the screen that appears, and enter any acronym in the "Custom Format" field.
Once the settings are complete, select "Rename" to rename the files in bulk.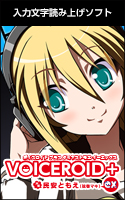 VOICEROID+ Tomoe Minoyasu EX Download Version
I am Japanese, and my computer is set up in Japanese. So there may be some differences in the names of the buttons and windows.
I try to keep the information on this site (tamocolony) up-to-date, but please be aware that the information on this site may not be the most up-to-date, or the information itself may be incorrect. We take no responsibility for the content of this site. If you have any questions about an article or need to make corrections, please contact us via the Contact Us page.
How to record ping response results in Excel
When you are working as an internal SE, network errors may occur...