When it comes to video editing software, most of you probably use the following well-known software that has a certain amount of name recognition.
Adobe『Premire Pro』
Apple『Final Cut Pro』
Blackmagic Design『DaVinci Resolve』
LumaTouch『LumaFusion』
Wondershare『Filmora』
They are all highly functional and can be used to make all sorts of things. However, there are many people who want to make videos easily, who are not particular about the materials, and who think the fact that they made the video is important.
I think this demand also applies to image creation, but I also think there are many people who like to have a certain amount of templates prepared for them, and they can just rewrite the text.
In this article, I will introduce FlexClip, a Canva-like video editing software, as I found a video editing software that can answer this demand.
What is FlexClip?

FlexClip is a sophisticated video editing software that is also a partner of Microsoft, Google, Dropbox, YouTube, Unsplash, and others.
As I mentioned at the beginning of this article, this software allows you to easily create videos by selecting a template and editing the materials in it to your liking.
In addition to the ease of completing the entire process on the browser, another feature of this software is that it already has more than 1,000 templates as of now (October 20, 2021).
Steps to create a video with FlexClip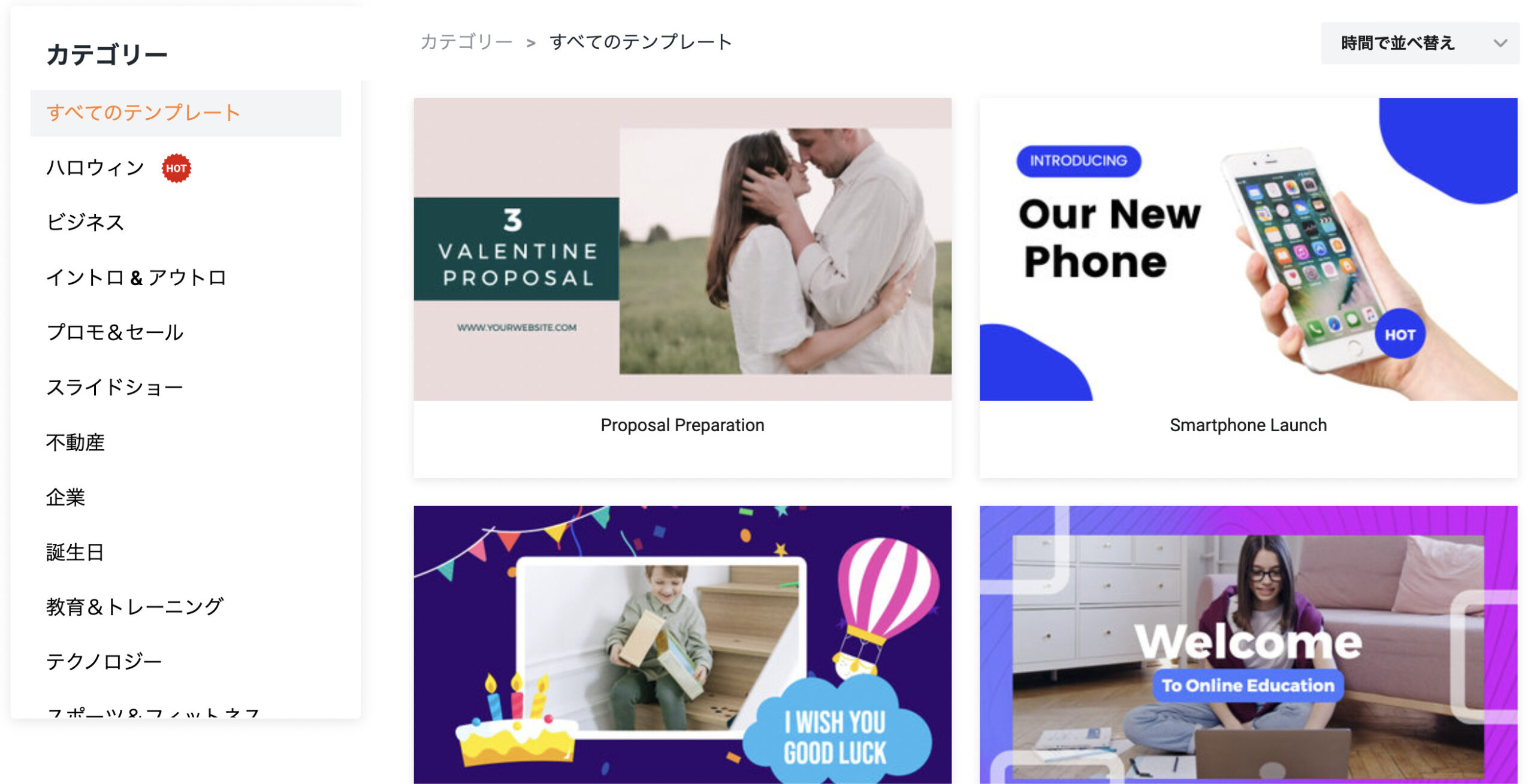 I will show you the actual steps to produce a video using this software.
Select a template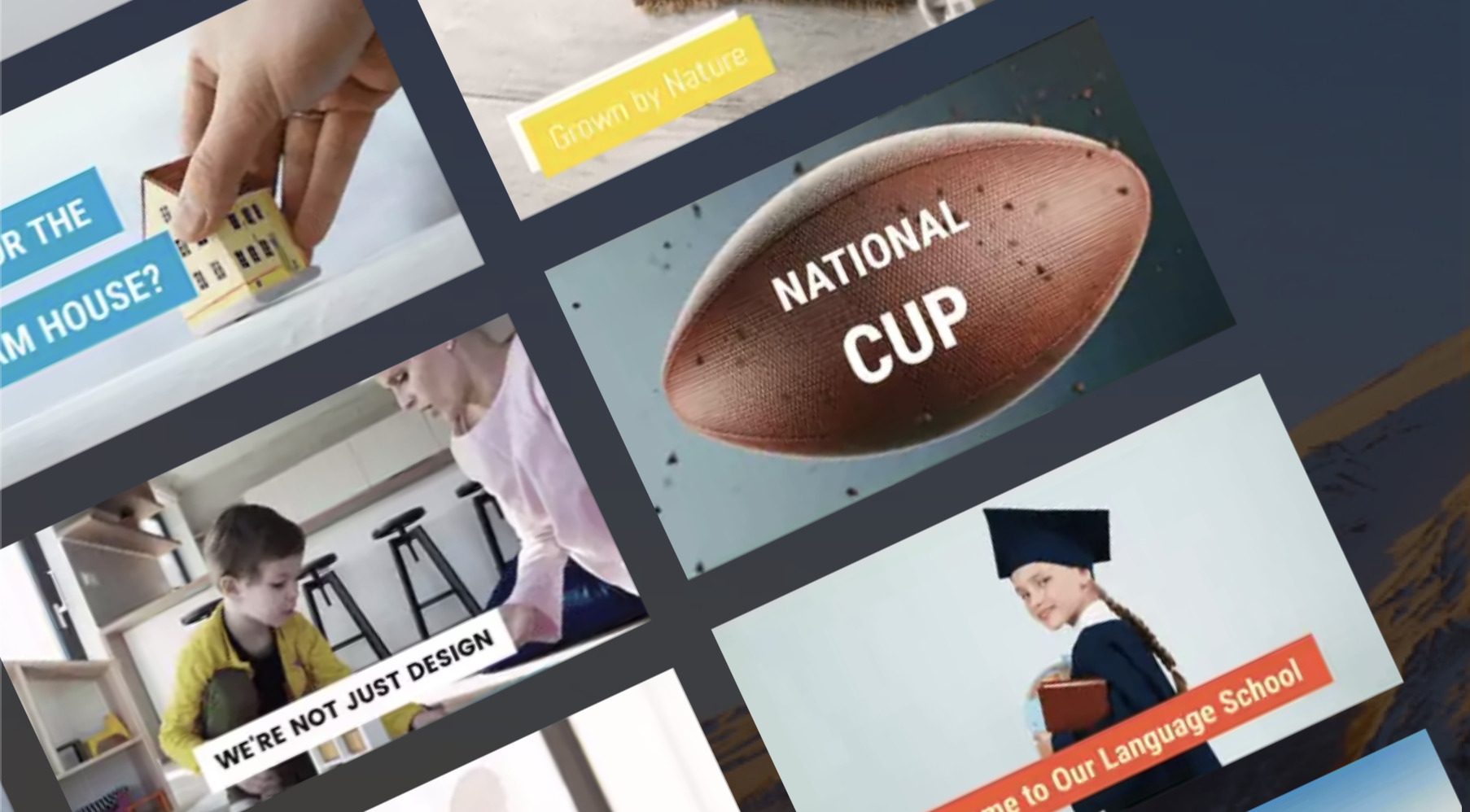 As I mentioned earlier, this software already has more than 1,000 templates available.
So, the first step is to choose a template that is close to the image of the video you want to create from the template list screen.
Halloween" seems to be a hot topic at the moment, so let's start making a video announcing the tamocolony Halloween party.
Customize the template
The template consists of a 3-second video that says "HAPPY HALLOWEEN" in the upper right corner, followed by an 8-second video.
We don't need to change this HAPPY HALLOWEEN, so we'll customize the next video.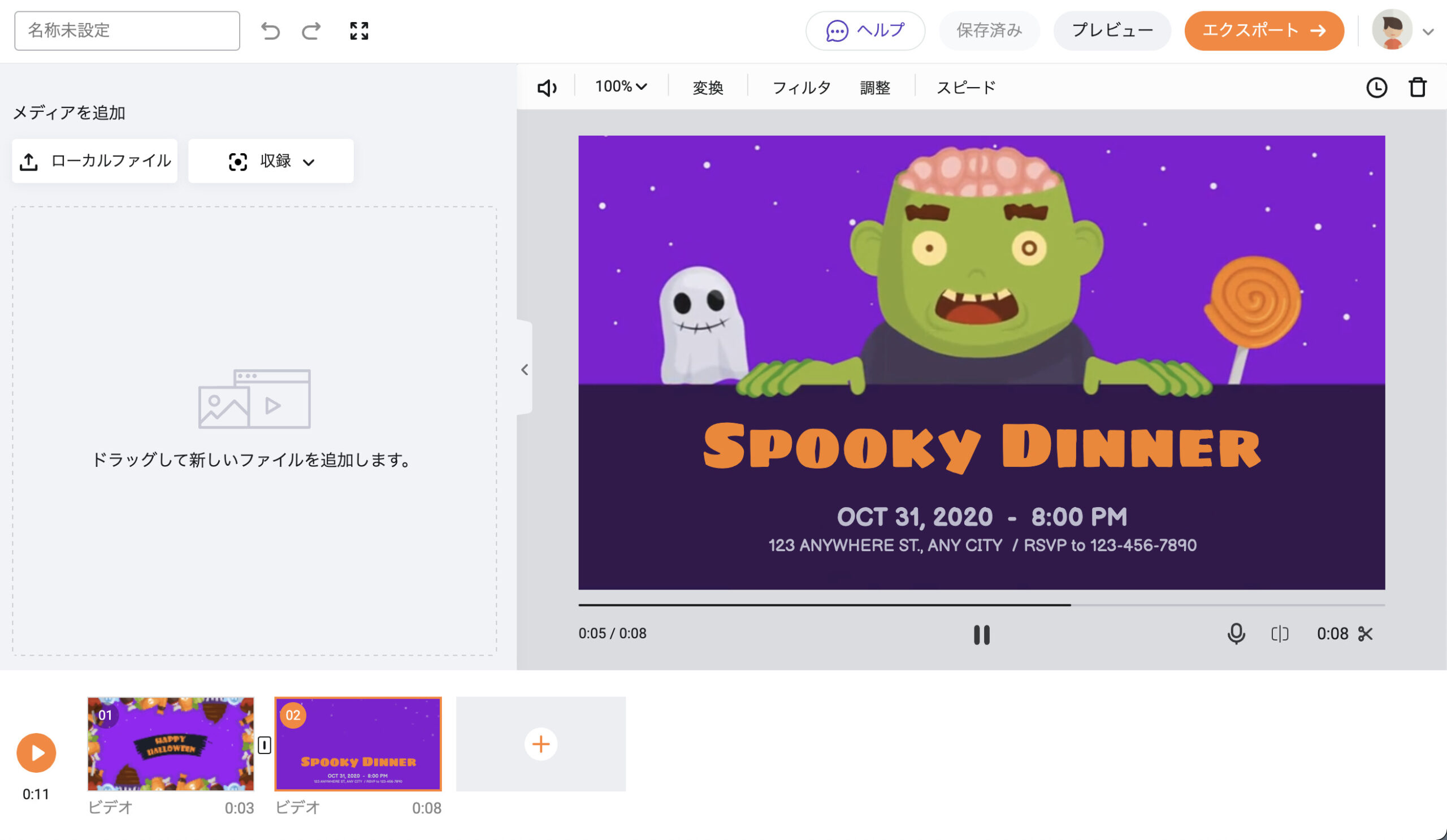 The following video shows a zombie that looks like Mojo Jojo with his brain exposed introducing the details of the "SPOOKY DINNER" (spooky dinner).
Let's edit this text into a video that introduces you to tamocolony dinner.
If you want to edit "SPOOKY DINNER," pause the video and double-click on the text.
You will then be taken to a screen like the one above, where you can edit the text to your liking.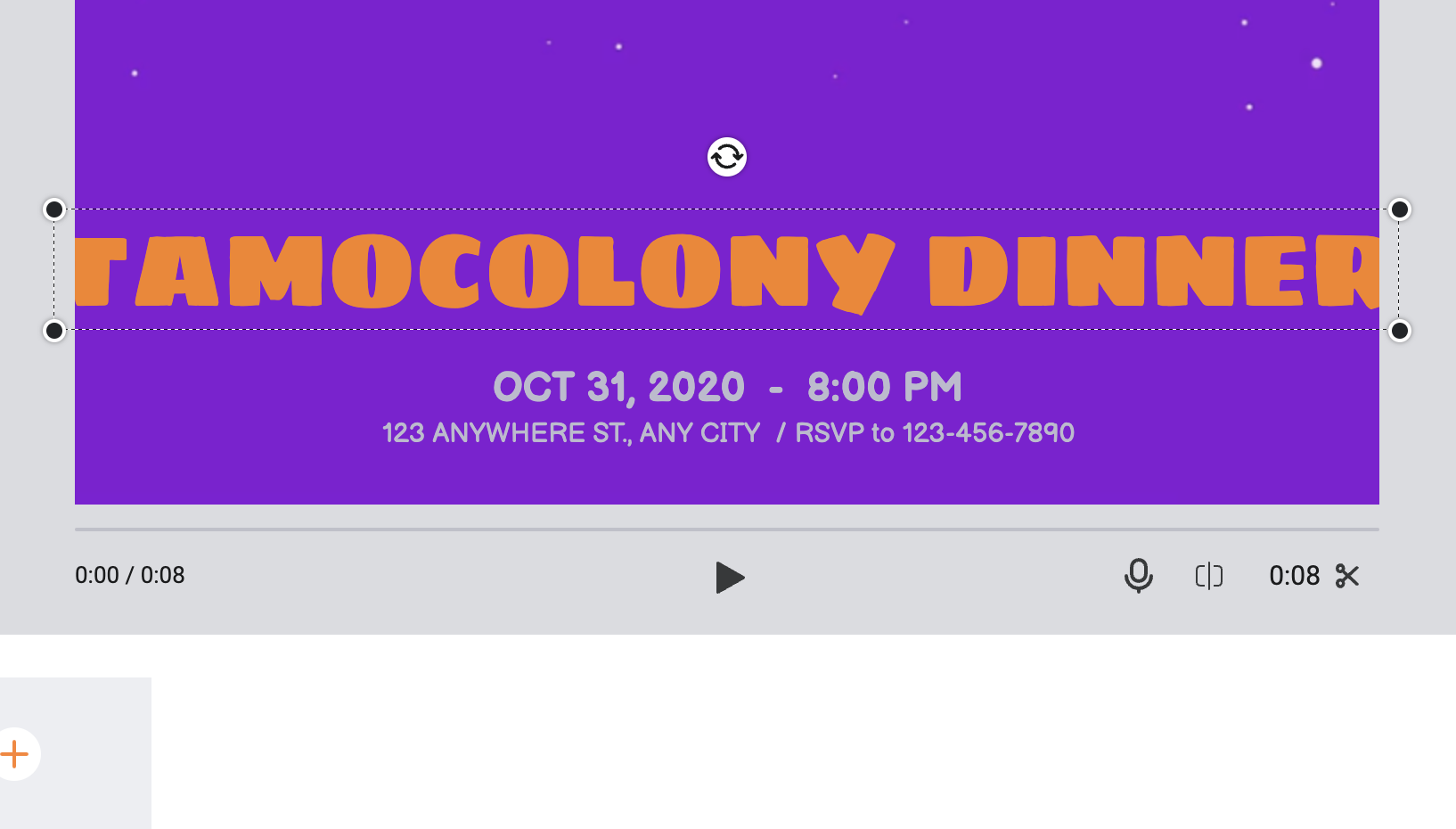 When I set the size to "TAMOCOLONY DINNER", the size of the text box protrudes from the screen.
However, you can now resize the text box by single-clicking on it.
After editing is complete, export the video.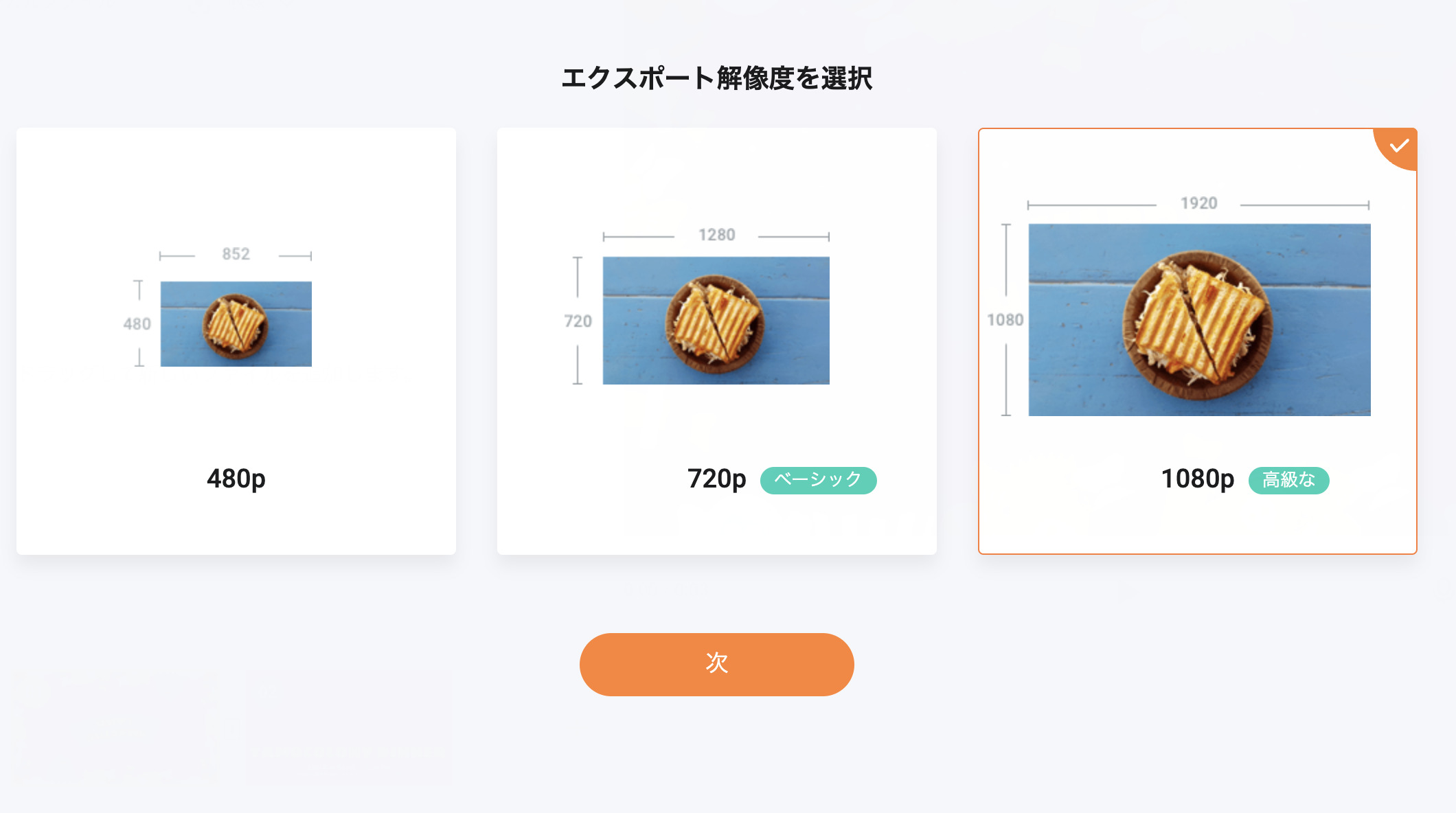 When you click the "Export" button, you can select the resolution like this. In this case, I'm going to export in 1080p for this blog post.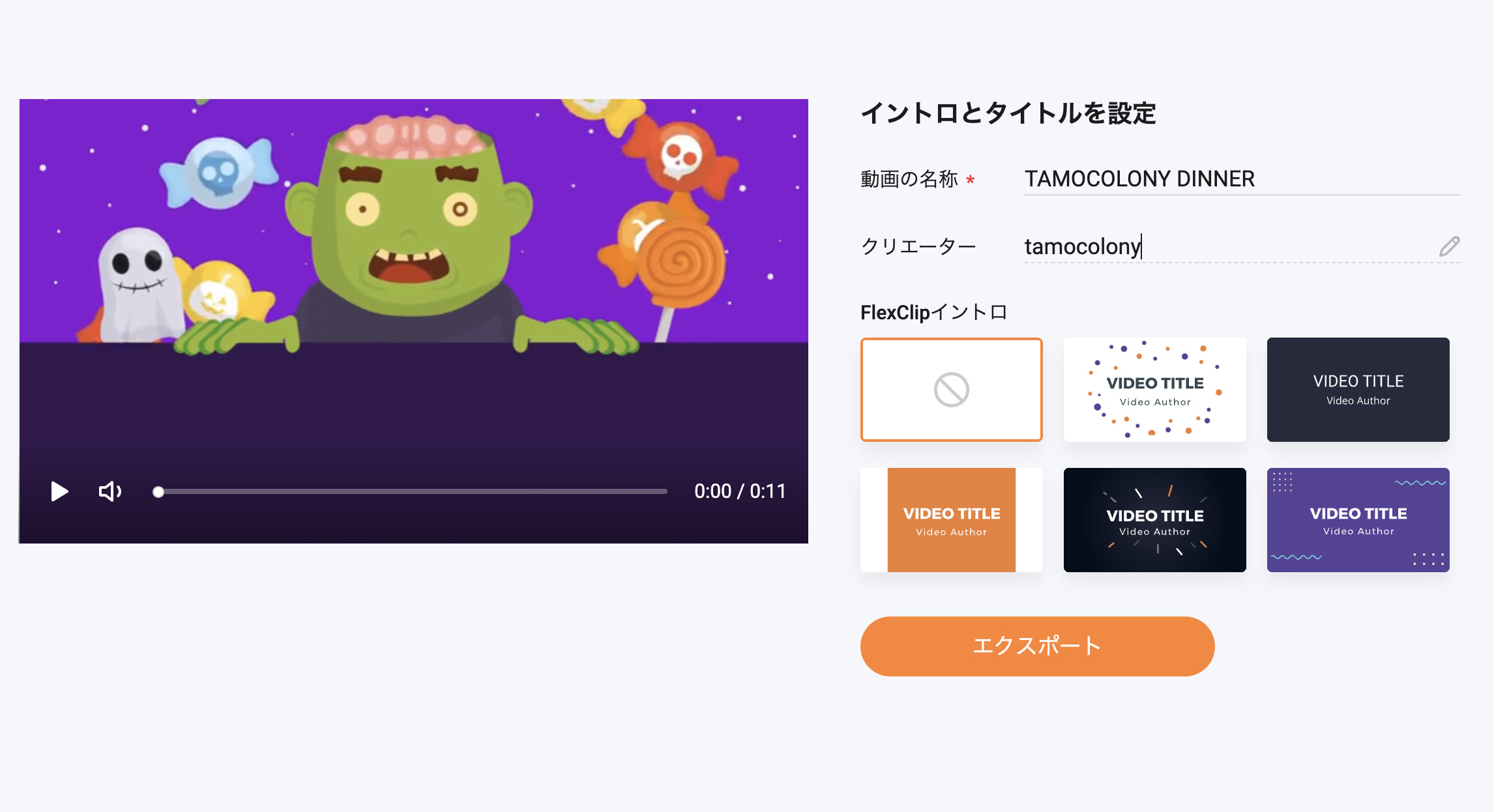 You can add your own intro video that FlexClip provides, but I'm not going to do that.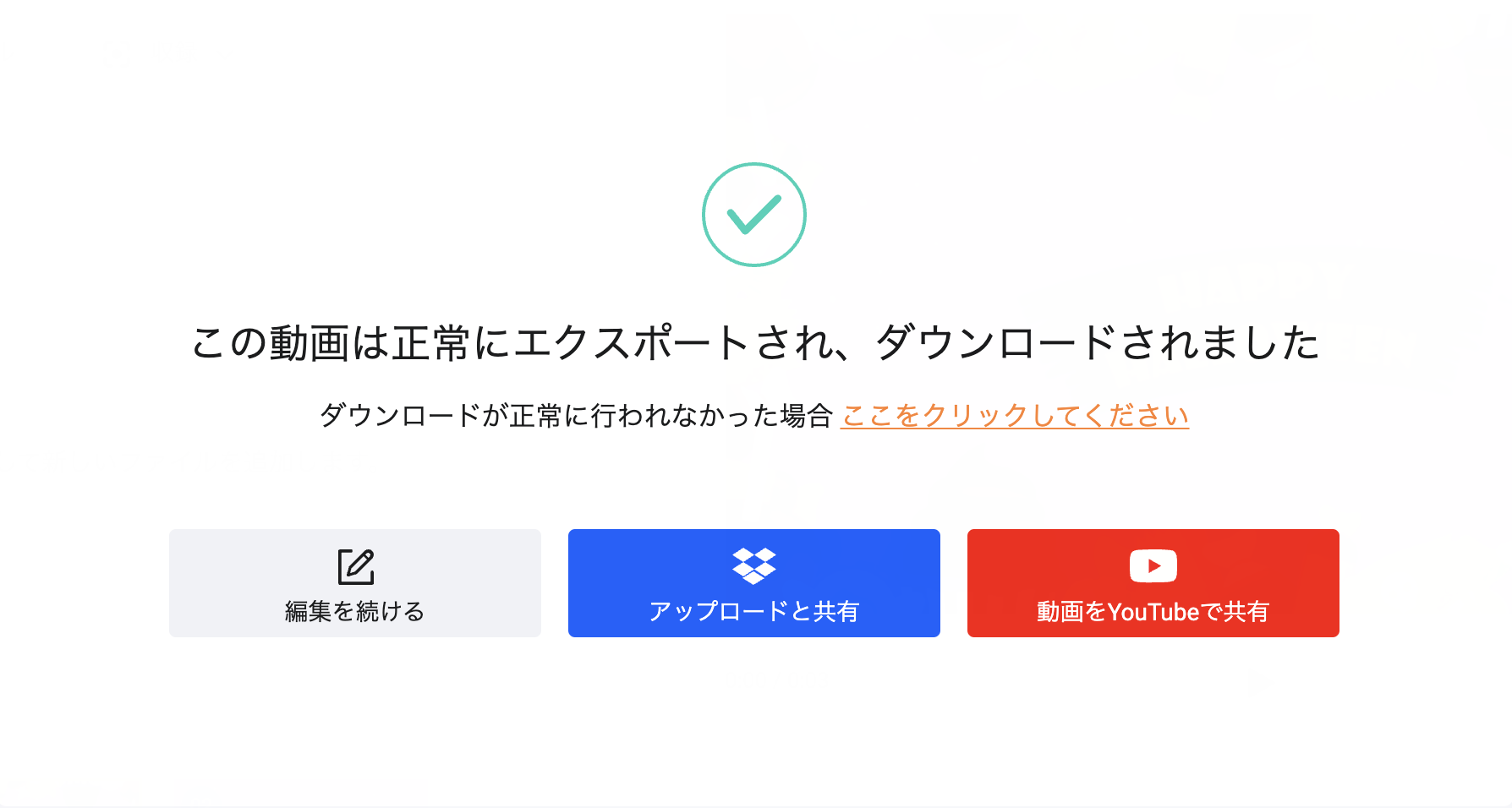 Once the export is complete, the video will be downloaded.
You can post it directly to YouTube, or upload it to Dropbox.
↓Here is the actual video I created
conclusion
FlexClip is a recommended video editing software that makes it easy to create and share videos.
If you are a light user who does not need to prepare all the materials and text by ourselves, it will meet most of your demands.
To use FlexClip, please register below.