Recently, Microsoft has been offering a lot of services that use the term "365". I don't know if they are using this name with the intention of saying that it can be used anytime, anywhere, but there are so many similar services.
Most people probably use these services without being aware of their names, and for those who do, it may be difficult to figure out which service is which. However, even if the names are not easy to understand, all of the services are, needless to say, essential.
Therefore, in this article, I will explain the outline of each service of Widnows365, Microsoft365, and Office365.
About Windows 365
Windows365, officially known as Windows 365 Cloud PC, is a cloud PC service that began full-scale service in August 2021.
At the time of writing (2021/08/04), the service is not for individuals, but for small and medium-sized businesses and large corporations.
Due to the recent new virus, the telework way of working has spread rapidly all over the world. By using Windows365, employees can access their company's Windows in the cloud from any device and do their work.
In the past, it was common for employees to be given a company computer and have to carry it with them to work, but now the company computer itself is in the cloud, and the cloud can be accessed from any device.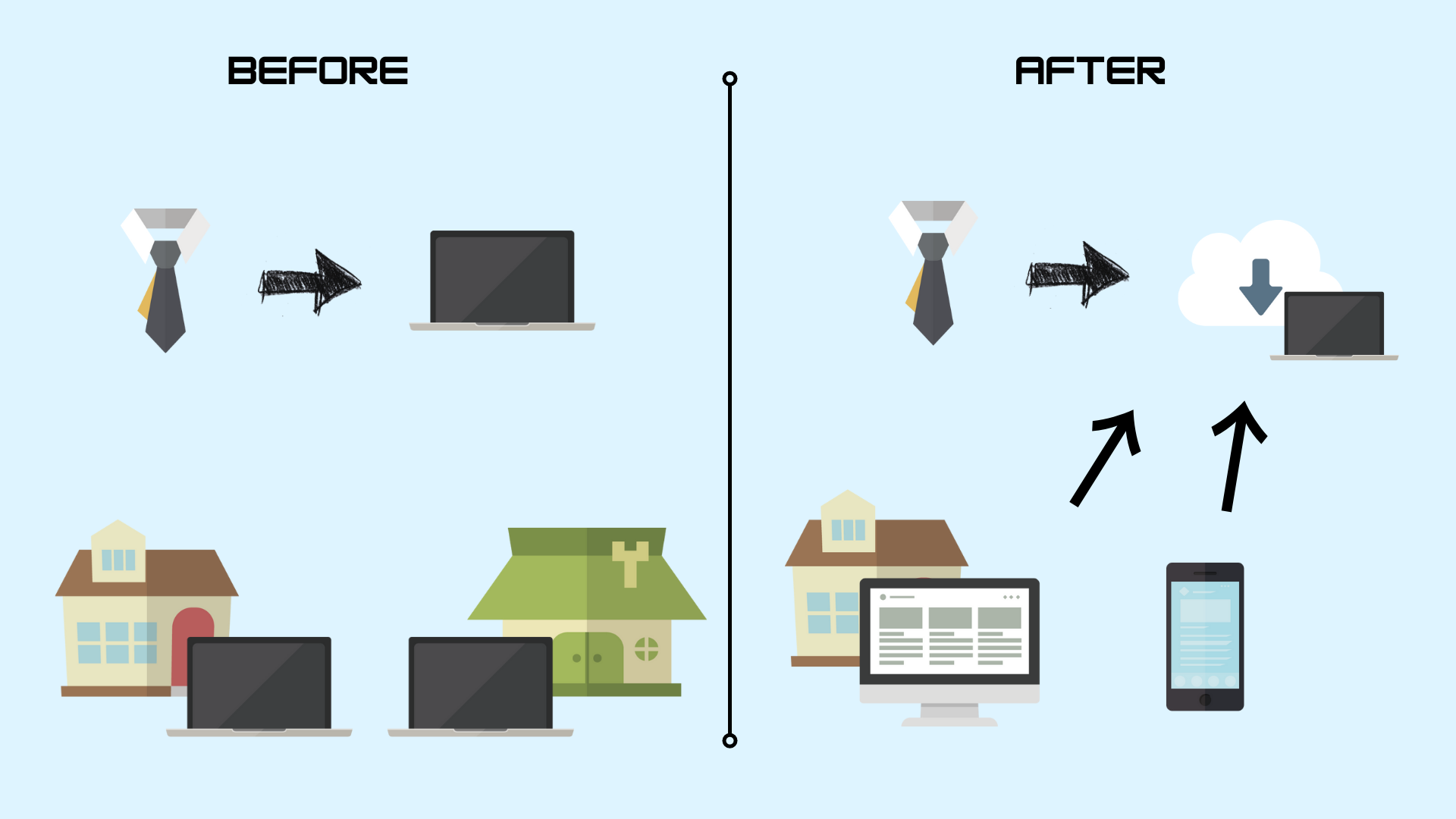 Specifically, it looks like this.
Before
Up until now, the company provided us with computers, and we each took them home to work on them.
After
From now on, by subscribing to Windows 365, employees can access the cloud from any device of their choice and start working right away.
I will explain Windows 365 in detail in another article.
Is it true that M1 Macs can't use Windows? I investigated the truth of the rumor.
There are several ways to use Windows on a Mac, but are there any methods that can be used on the M1 Mac? If you are interested, please check out the following article for the results of my research.
Is it true that M1 Macs can't use Windows? I investigated the truth of the rumor.
I've been using a variety of computers with different operatin...
About Microsoft 365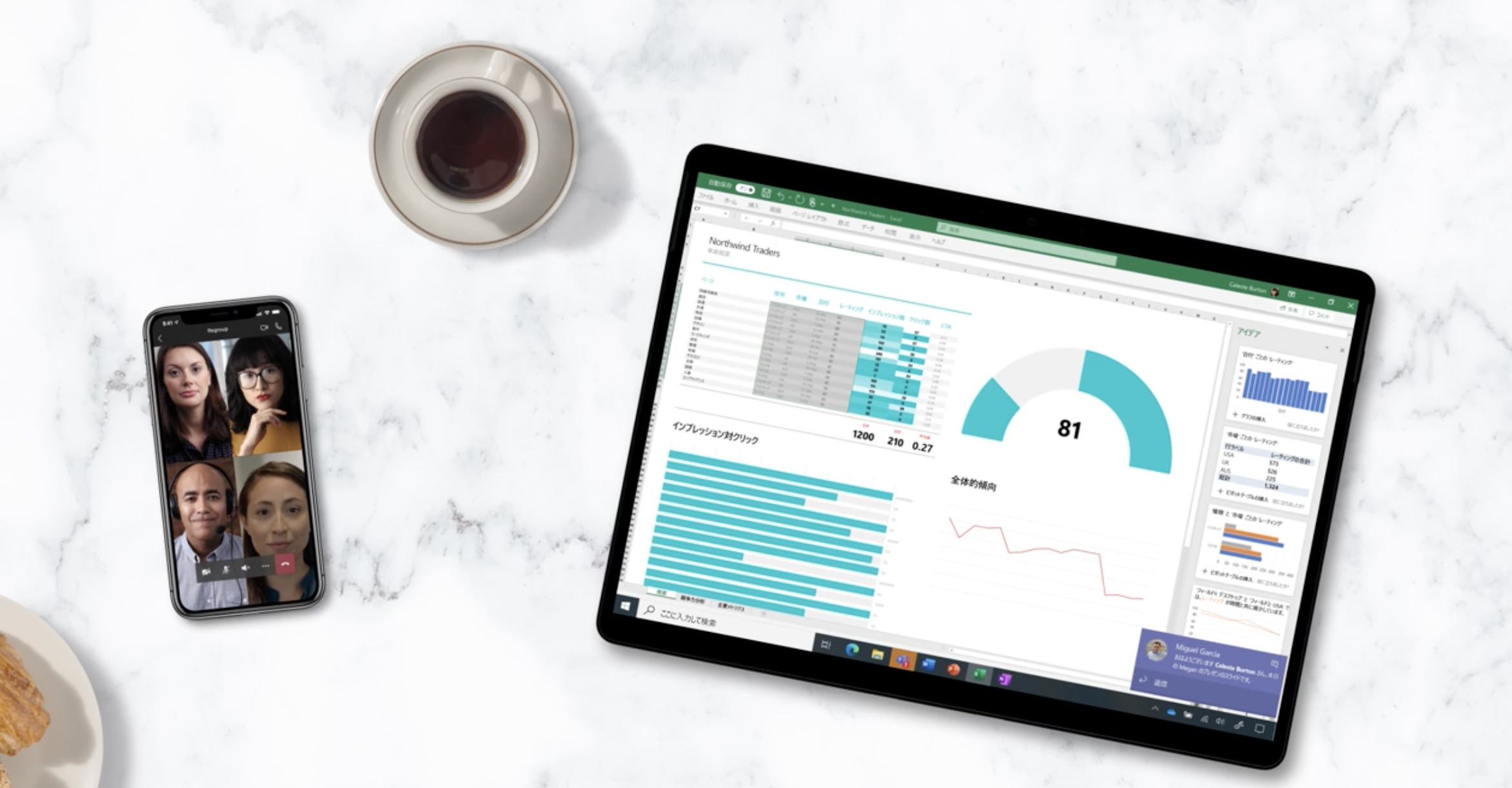 Microsoft365 is officially Microsoft 365, and it is a service that allows you to use Office services by paying a fixed monthly fee.
It is a so-called subscription version of Office, and it offers the OneDrive capacity benefit that is not available in the buy-one-get-one-free version, as well as the benefit of being able to install Office on up to five computers by signing a contract.
The biggest advantage is that it can run on both macOS and Windows. If you buy outright, you would have had to purchase a separate product called Office for Mac, but by subscribing to Microsoft 365, you no longer have to.
Windows 365 is also available for businesses, so even if a new version of Office comes out, there is no need to reinstall Office on the PCs used by employees. Also, the term of support is unlimited as long as the payment is made.
About Office365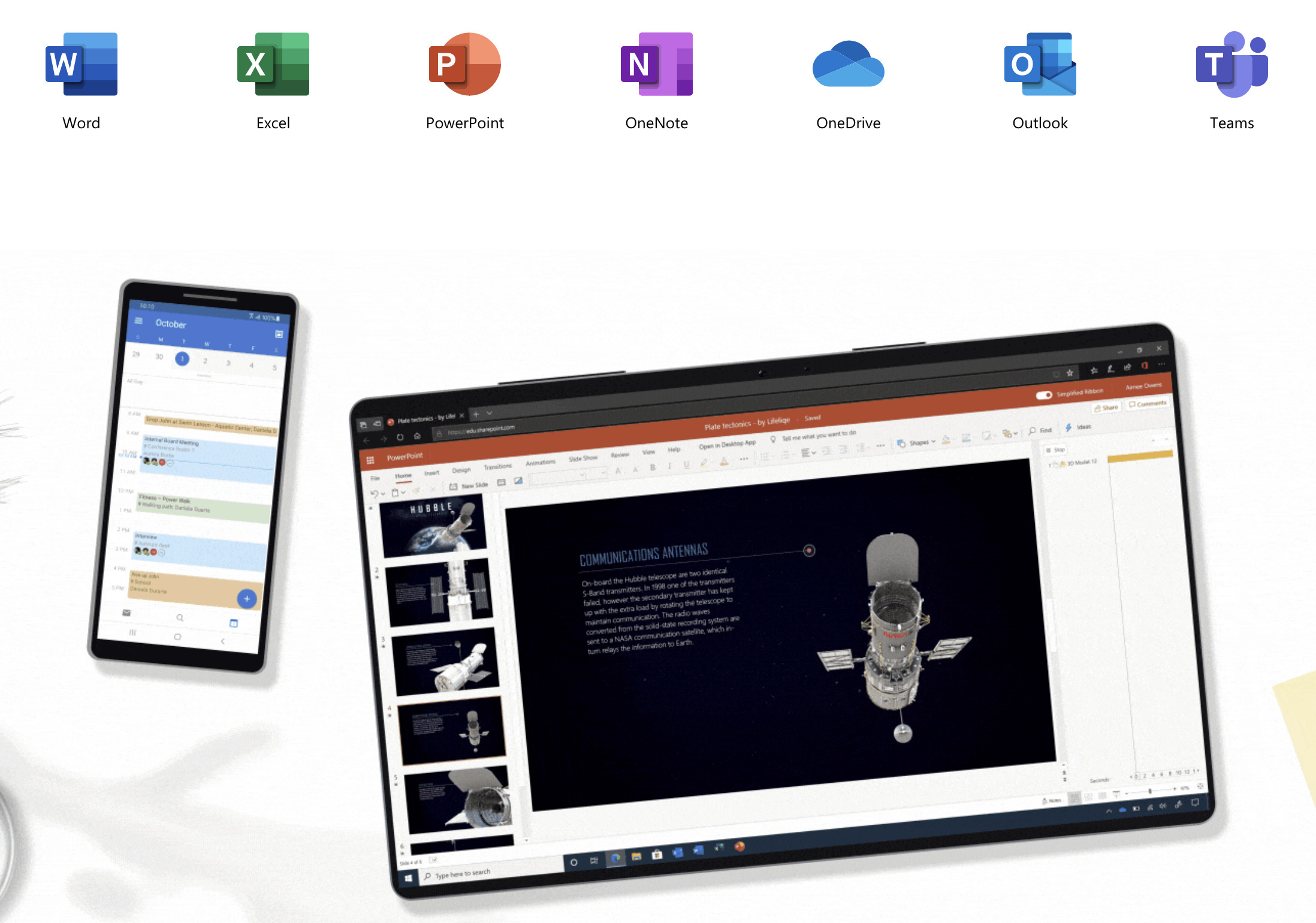 Office365 is officially Office 365, which is the former name of Microsoft 365 that the service itself changed to Microsoft 365.
Personally, I don't know why they changed the name from Office365 to Microsoft365, but it is safe to say that the service does not currently exist in the world.
conclusion
Despite the similarity in names, all of them are almost certainly essential tools for business people and small businesses. Why don't you recognize the differences between them and use the appropriate tool?
As for Office, Google's Office (Google Docs / Google Spreadsheets) and KINGSOFT's WPS Office are also practical enough, so there may be no need to purchase them.
I am Japanese, and my computer is set up in Japanese. So there may be some differences in the names of the buttons and windows.
I try to keep the information on this site (tamocolony) up-to-date, but please be aware that the information on this site may not be the most up-to-date, or the information itself may be incorrect. We take no responsibility for the content of this site. If you have any questions about an article or need to make corrections, please contact us via the Contact Us page.