As the title suggests, Google Inc. announced the latest model in the Google Pixel series at 2:00 on October 20 (10:00 local time on October 19).
Twitter's "Made By Google" account updated its Twitter feed at 1:30 on October 6.
#Pixel6, the new Google Phone.

Tune in October 19th at 10 am PT: https://t.co/zmp5byVq1y#Pixel6Launch pic.twitter.com/v3wwySE5gs

— Made By Google (@madebygoogle) October 5, 2021
With the announcement of this, a presentation will be held on October 19, and it has already been confirmed that the Google Pixel 6 Pro will be unveiled at this presentation.
The new device will also feature Tensor, Google's first custom mobile chip, which will allow for faster communication.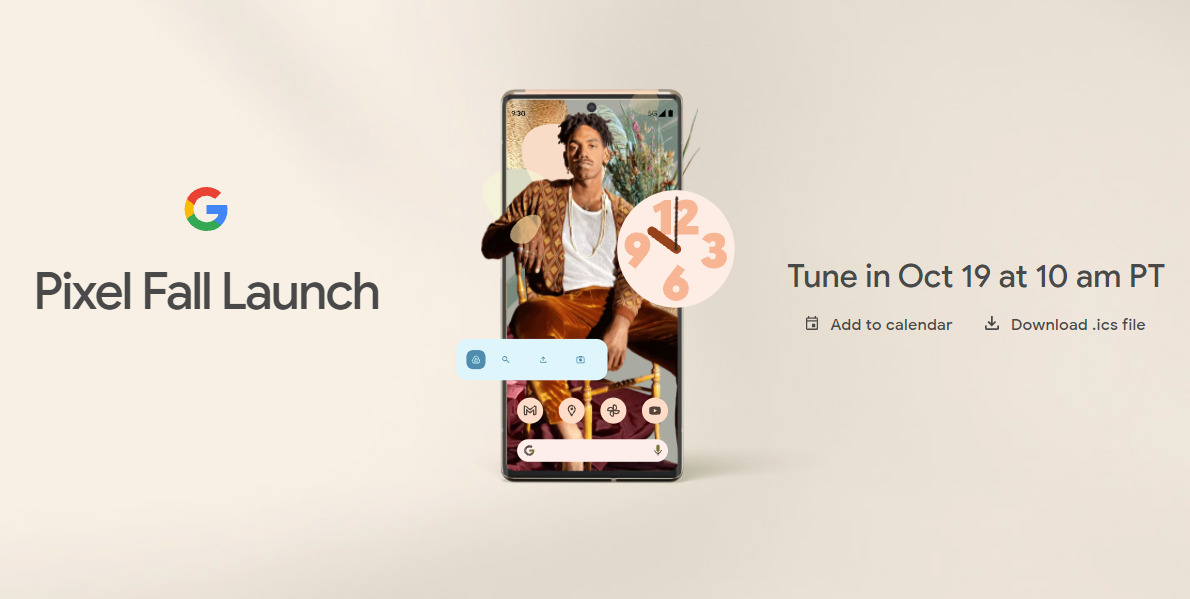 The official website has a FAQ, which I will excerpt.
FAQ
What is this event?
-On October 19, we're officially introducing you to Pixel 6 and Pixel 6 Pro—the completely reimagined Google phones. Powered by Tensor, Google's first custom mobile chip, they're fast, smart and secure. And they adapt to you. #Pixel6Launch
Is this a live event?
-This is a pre-recorded livestream.
How do I get a press invite?
-You're in the right place! Feel free to tune in on October 19 at 10 am PT to catch the event.
I am Japanese, and my computer is set up in Japanese. So there may be some differences in the names of the buttons and windows.
I try to keep the information on this site (tamocolony) up-to-date, but please be aware that the information on this site may not be the most up-to-date, or the information itself may be incorrect. We take no responsibility for the content of this site. If you have any questions about an article or need to make corrections, please contact us via the Contact Us page.