My current Google phone, Pixel 4a (the one not 5G), has been going bad. To be honest, it's been just six months since I bought it, so I'm very troubled.
I wrote in an article a while ago that "honestly, there's nothing better than a cheap phone with the same specs," but I can't show it if I have to replace it so soon.
Pixel 4a advantage] iPhone SE2 vs Google Pixel 4a in-depth comparison
The iPhone series offered by Apple Inc. and the Pixel series o...
… But it is also true that I started having problems with it. I had no choice but to buy a new phone, but I wanted to buy one from a manufacturer I had never used before.
That's when I set my eyes on Xiaomi. I'm sorry to say that my impression of Xiaomi's phones at this point is that they are "a manufacturer that advertises 100 million pixels". Will they really be able to wipe away this bad impression?
In this article, I would like to ask you, the readers, to join me in choosing a smartphone.
この記事の日本語バージョンはこちら
https://tamocolony.com/gadget/phone/xiaomi-2021/
What is Xiaomi, a smartphone manufacturer?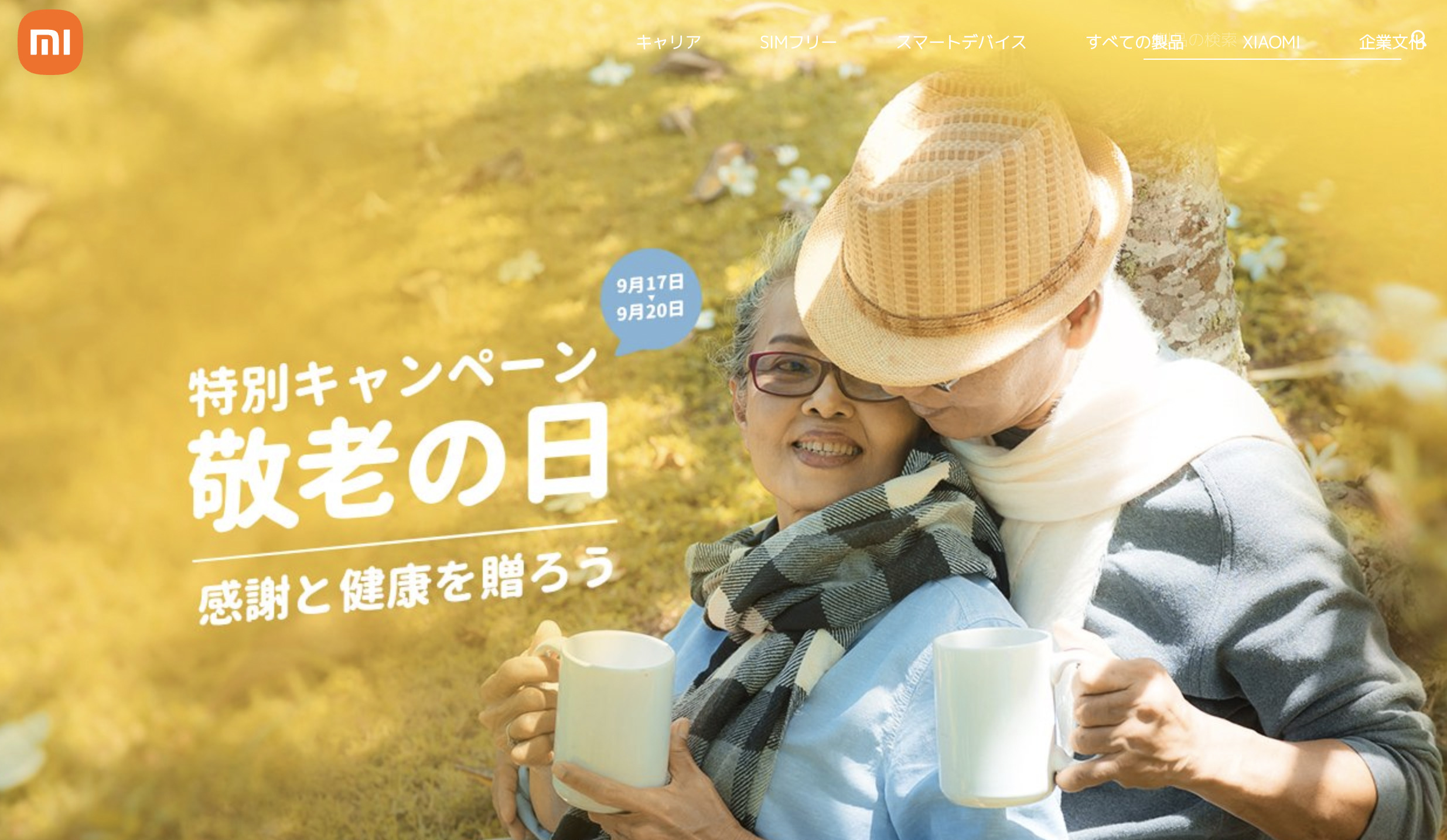 Xiaomi is a relatively new Chinese smartphone manufacturer that was founded in April 2010. In just a few years since its establishment, Xiaomi has taken the top spot in China's smartphone market share, beating out some of the best-known manufacturers.
The company is now expanding its business to countries all over the world, and has even entered the Japanese market as Xiaomi Japan, and is so popular that it is already being sold by major carriers. Xiaomi has the fourth largest market share in the world.
Although I have never heard of it personally, Xiaomi is said to be the "Apple of China". This is because Xiaomi is following Apple's strategy and imitating it.
In fact, I have the impression that all of their smartphones have the same beauty as the iPhone.
Potential smartphones to buy from Xiaomi.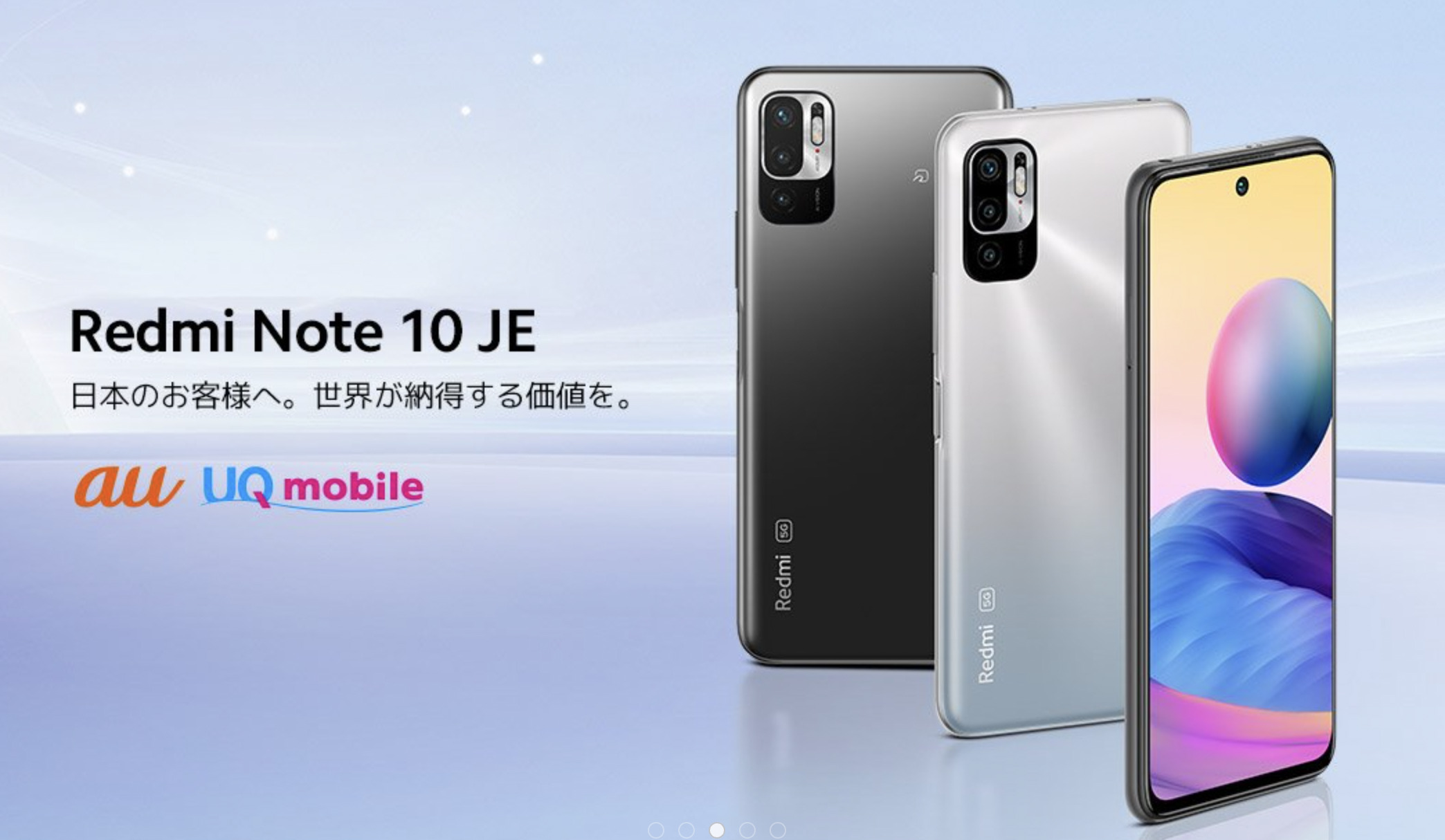 Now that I've done some research on Xiaomi, I'm quite attracted to the company both in terms of size and company.
I've decided to buy a Xiaomi phone, but what should I buy? Well, Xiaomi has many different series of phones, not just Apple's iPhone series or Samsung's Galaxy series, but Xiaomi itself has many different phones with different names, making it very difficult to find the right one.
Therefore, I will introduce some of the smartphones that were candidates for purchase from Xiaomi as of the date of writing (2021/09/17), and use them as consideration material for my own smartphone selection. I'll even show you what kind of impressions I got and how to choose the right one with the lineup of smartphones.
Mi series | Mi 11 Lite 5G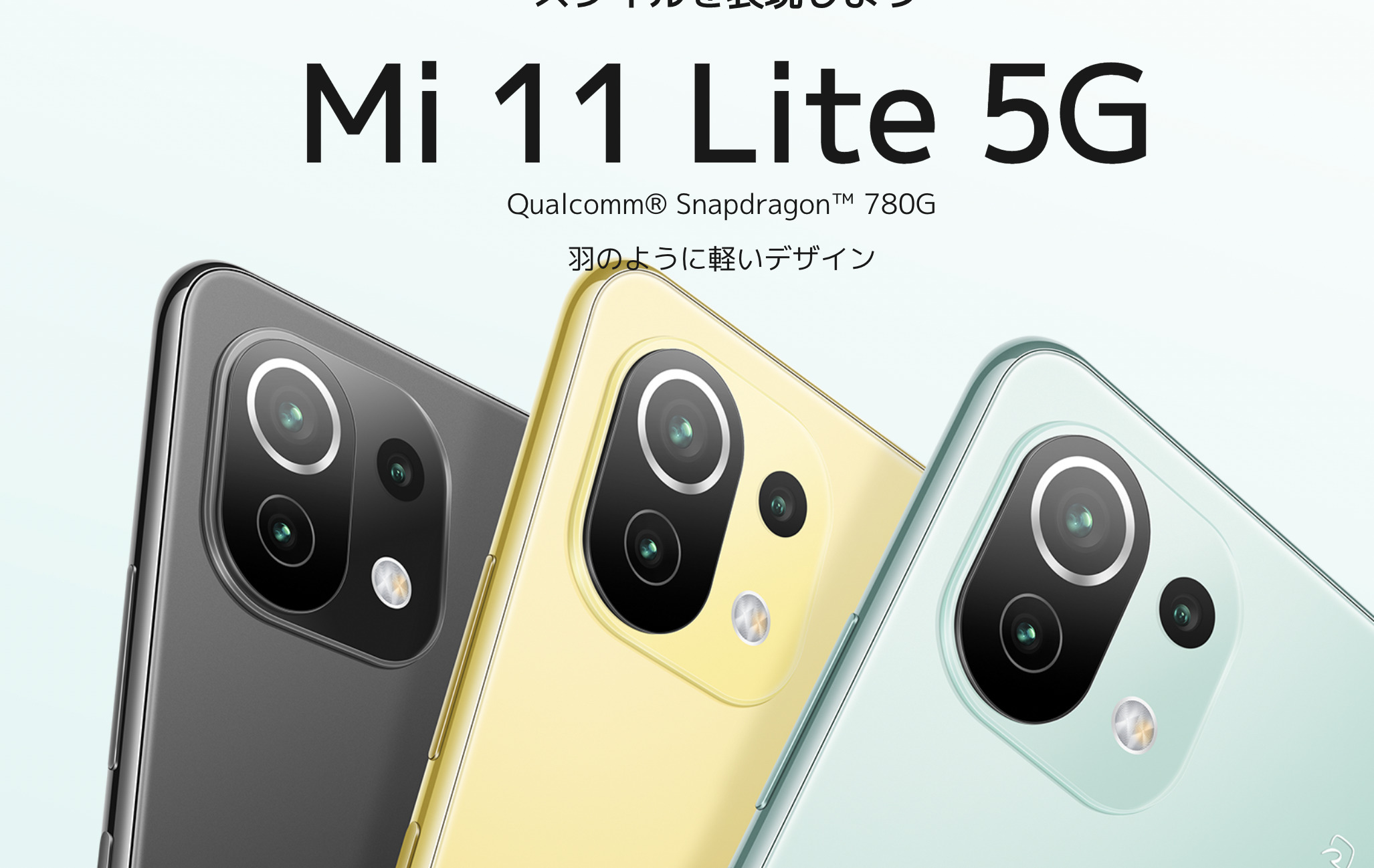 This is the most powerful model in the cosmetics market, with its overwhelming thinness and weight. The thickness is as thin as 6.8mm and the weight is only 159g.
The display is 6.55 inches, which is a size typical of Chinese smartphones these days, but I was honestly surprised at how thin and heavy it is.
What's even more unbelievable is that this phone is powered by the Snapdragon 780G. I can honestly say that this is a high-end model. Other specs are as follows.
OS

MIUI 12 (Android 11 base)

Processor

Qualcomm® Snapdragon™ 780G

Display

6.55 inches (OLED)

Memory

6GB

Storage

128GB

Battery

4,250mAh

Camera

■Main Camera
64 megapixels + 8 megapixels + 5 megapixels
■Internal Camera
20 megapixels

Amazon Proce

37,260 yen〜
Redmi series | Redmi Note 10 Pro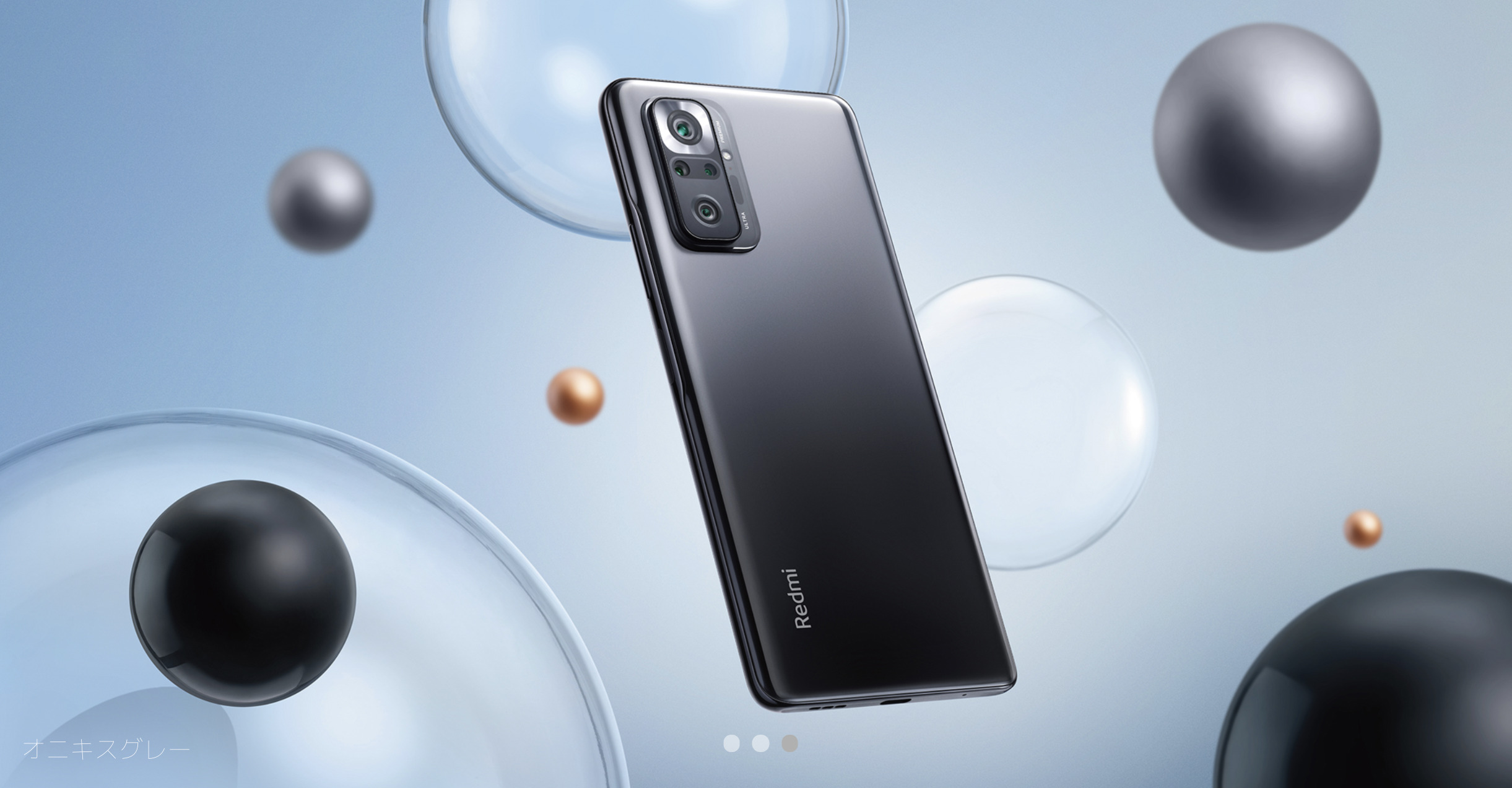 The Redmi Note 10 Pro is exactly what the author had in mind for Xiaomi at the beginning of this article. The main camera has more than 100 million pixels, which honestly doesn't make sense to me.
Like the Mi 11 Lite 5G I mentioned before, it has OLED, which will make the image quality look better as it allows you to view good photos in the best possible quality.
The processor of this device is a bit less powerful due to the emphasis on camera performance… But it is still powered by a Snapdragon 732G. Other specs are as follows.
OS

MIUI 11 (Android 11 Base)

Processor

Qualcomm® Snapdragon™ 732G

Display

6.67 inches (OLED)

Memory

6GB

Storage

128GB
(microSD up to 512GB)

Battery

5,020mAh

Camera

■Main Camera
108 million pixels + 8 million pixels + 5 million pixels + 2 million pixels
■Internal Camera
16 million pixels

Amazon Price

31,800 yen〜
How to choose a Xiaomi phone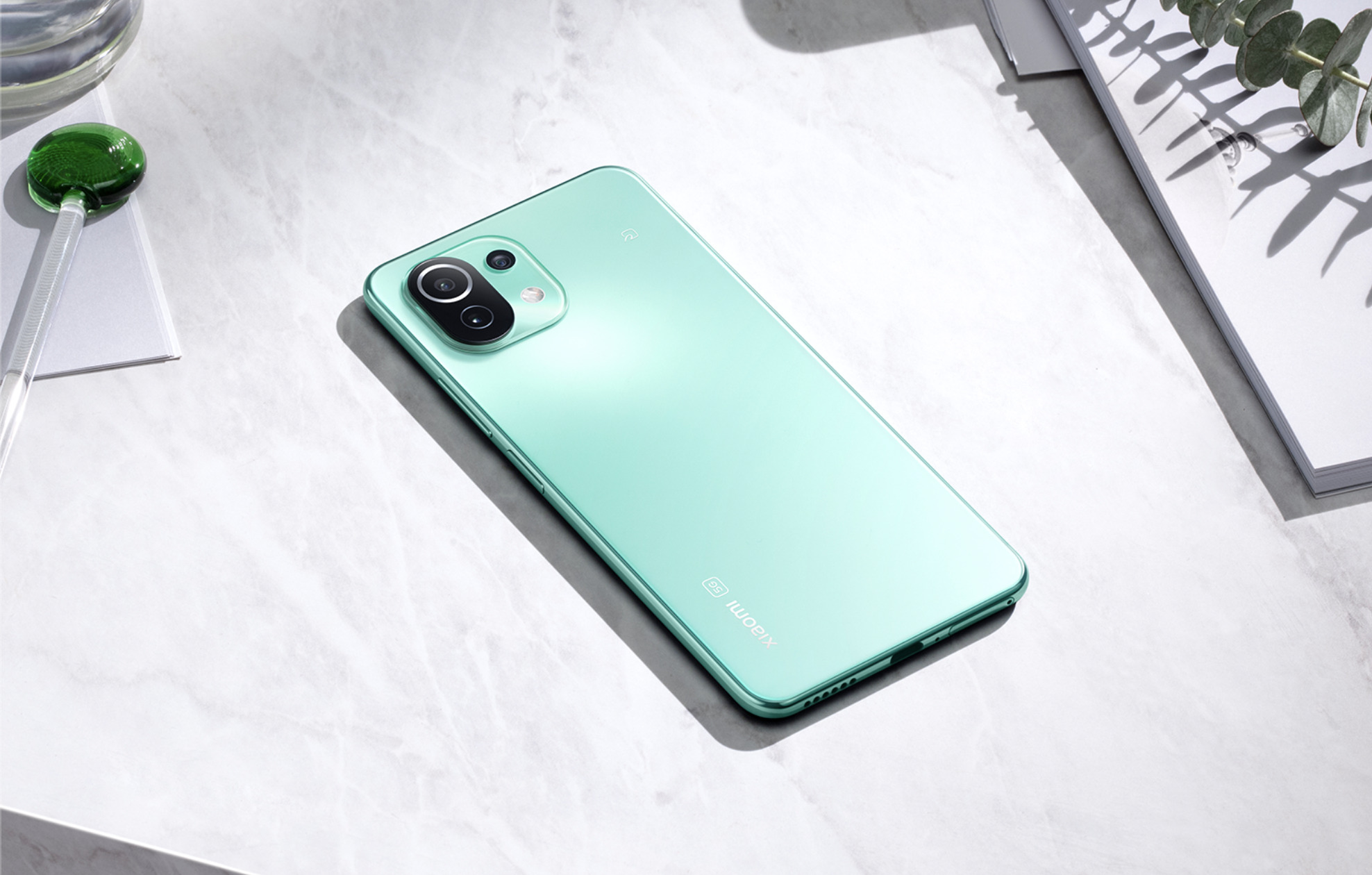 As of 2021, Xiaomi's smartphones are honestly the two best choices when it comes to devices that are easy to buy in the Japanese market. How to choose these, however, Xiaomi's smartphones have a tendency.
Xiaomi's smartphones are basically divided into the Mi series and the Redmi series, and the features of each of them vary in the direction of processor performance and camera performance.
In other words…
Characteristics of people for whom Mi series is recommended
People who want to play games or perform high-load processing
You don't need a 100 million camera performance.
Other value-added features (size, etc.) are also important.
Redmi series is recommended for
Want to take beautiful photos with high camera performance
The performance of the device is not so bad.
If the camera is good, they don't care much about other aspects.
This is my personal impression.
However, what is important is that the camera performance is not necessarily bad because it is Mi series, and the body performance is not necessarily bad because it is Redmi series.
If you choose a series based on what you particularly care about, and then choose one based on the price, you will not regret it.
conclusion
As expected, I will buy a Xiaomi phone, even though my mind was half made up.
When I do buy one, I plan to review the actual device, focusing on the reasons why I chose it based on the outline in this article.
I am Japanese, and my computer is set up in Japanese. So there may be some differences in the names of the buttons and windows.
I try to keep the information on this site (tamocolony) up-to-date, but please be aware that the information on this site may not be the most up-to-date, or the information itself may be incorrect. We take no responsibility for the content of this site. If you have any questions about an article or need to make corrections, please contact us via the Contact Us page.